Traceable Natural Elk Antler Chews
Regular price

From $27.00 USD

Regular price

Sale price

From $27.00 USD

Unit price

per
As a company that specializes in premium paracord products, you may be asking why Summit Dogwear would launch Elk Chews... The answer is simple. Just like the first paracord collar we made for Summit years ago, we learned from our own experience that our products can stand the test of time, even on a rough pup like Summit.
Throughout his life, Summit has tried a plethora of chews, from synthetic to wood, and even deer antler. But every time, he would break the chew and give us a good scare that he ate a chip or shard that may cause damage. Fast forward to when we started to try Split Elk Antler chews from BDER, and we realized that these chews were completely different and unlike any others we had tried to date.
They were strong, long-lasting, and wore down evenly without chipping.
Summit loved the treat and spent countless hours chewing and entertaining himself with a traditional and instinctual mental stimulator.
We also noticed a MAJOR difference in the "hard to brush" Tartar and buildup on his teeth. His pearly whites have never looked so white, and his gums were healthy and strong.
When we looked up some of the benefits of Elk Antler, we were absolutely amazed. All the supplements and vitamins we were looking for could be found in these natural and sustainable products.
Last but not least, we're always thinking about the environment, so when we learned that Elk has a small eco-footprint and is one of the most sustainable chews available, we decided that it would be a disservice to our dog community not to share these gems with our entire pack.
We are confident that you and your pup will love these chews. If we weren't certain that they are incredibly beneficial for your pup, we wouldn't have brought them into our lineup.
SDW X BDER
Nestled in the shadows of the Canadian Rockies, Black Diamond Elk Ranch proudly raises elk with exceptionally high standards for product quality and herd living standards. Each chew can be traced back to the elk it came from. BDER is a carbon-Neutral and eco-friendly ranch owned by Steve and his Newfie Chuck, (the resident chew tester). Each chew is cut by hand into the perfect size and shape for your pup. Ideal for hard chewers, these antler chews last a long time and do not splinter or chip.
We care deeply about the well-being of your pup and highly encourage you to monitor your dog while they enjoy the chew. Check the antler often to ensure its size and wear.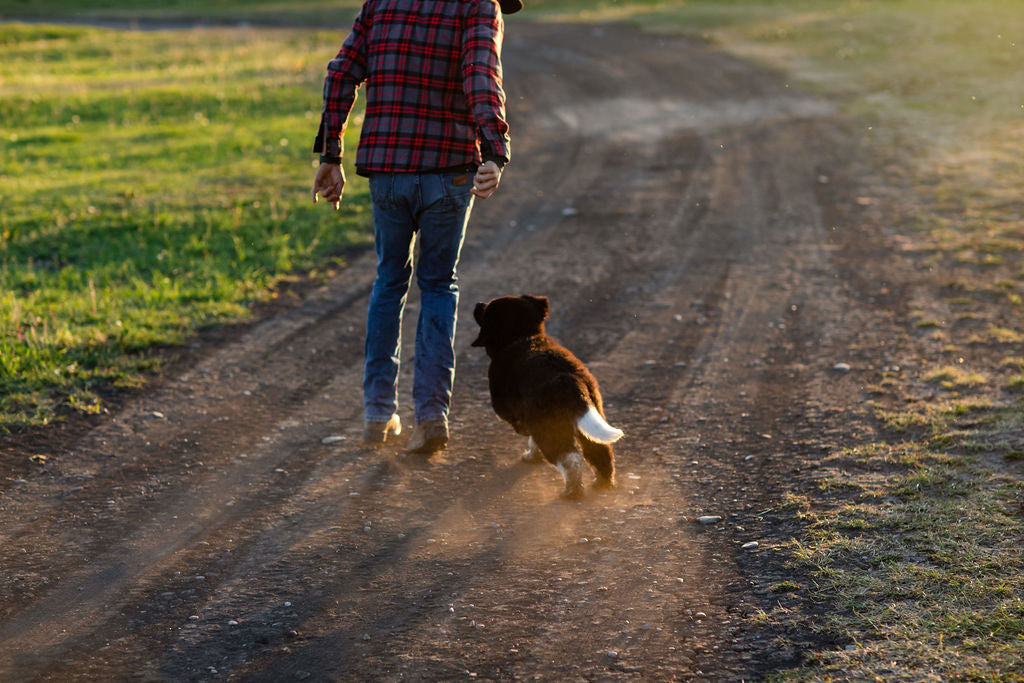 Only the best for our pups.
We are proud to collaborate with a company like BDER. Elk Chews have been a spectacular addition to mentally stimulating Summit and cleaning his teeth. We have tried a number of chews in the past and always had issues with Summit breaking or chipping away the chew. Elk Antler has been the perfect solution. Now Summit has significantly cleaner teeth and another option for mental stimulation.
We know that you care about where your products come from just like we do. That's why we are so happy to offer Chews from a local ranch with similar values. BDER pays close attention to Sustainability, Eliminating Waste, and product quality. Chuck and Summit are both big boys who have put considerable time into testing the Elk Chew quality. They can attest that the Chews last, and they taste great. ;)
Go check out Steven and Chuck below, show them some love, and tell them Summit sent you!
BDER.ca