Regular price
Sale price
$76.00 USD
Unit price
per
Sale
Sold out
Born in the Wild the karma leash is more than just a dog leash. 
Crafted from survival grade 550 paracord, the karma leash has been meticulously designed to offer unmatched durability and comfort, while delivering a wide range of benefits. The Karma Leash is scent, mold, mildew, and bacteria-resistant, hand-made, and easy to wash and maintain. With a 100% non-slip grip and an auto-locking carabiner, you can have full control of your pet even in wet and slippery conditions. Plus, our paracord can be fully upcycled and then recycled, making it a sustainable choice for generations to come. With a lifetime warranty and a portion of profits donated to training service dogs, buying the Karma Leash is not just a purchase, but also a way to make a difference. And in case of an emergency, the leash can be unravelled and used in survival situations. Get your Karma Leash today and enjoy a lifetime of adventures with your furry friend!
Length: 1.5m (5 ft)

Scent, mold, mildew, and bacteria resistant

Hand-made, with love and attention to detail in each leash 

100% non-slip grip: 

Our signature braid provides a 100% non-slip grip throughout the entire leash

Signature glove-compatible handle

Each purchase donates 

Lifetime warranty 

360 swivelling tangle-free auto-locking carabiner

Fully upcycles and recycles: 

We deeply care about the land that allows us to freely explore and adventure with our pups. That's why our leash is designed to be fully upcycled at the end of its life into a useful 134ft bundle of survival paracord and then one day recycled ensuring that our products can be fully enjoyed for a lifetime and then have minimal impact on the planet.
Share
View full details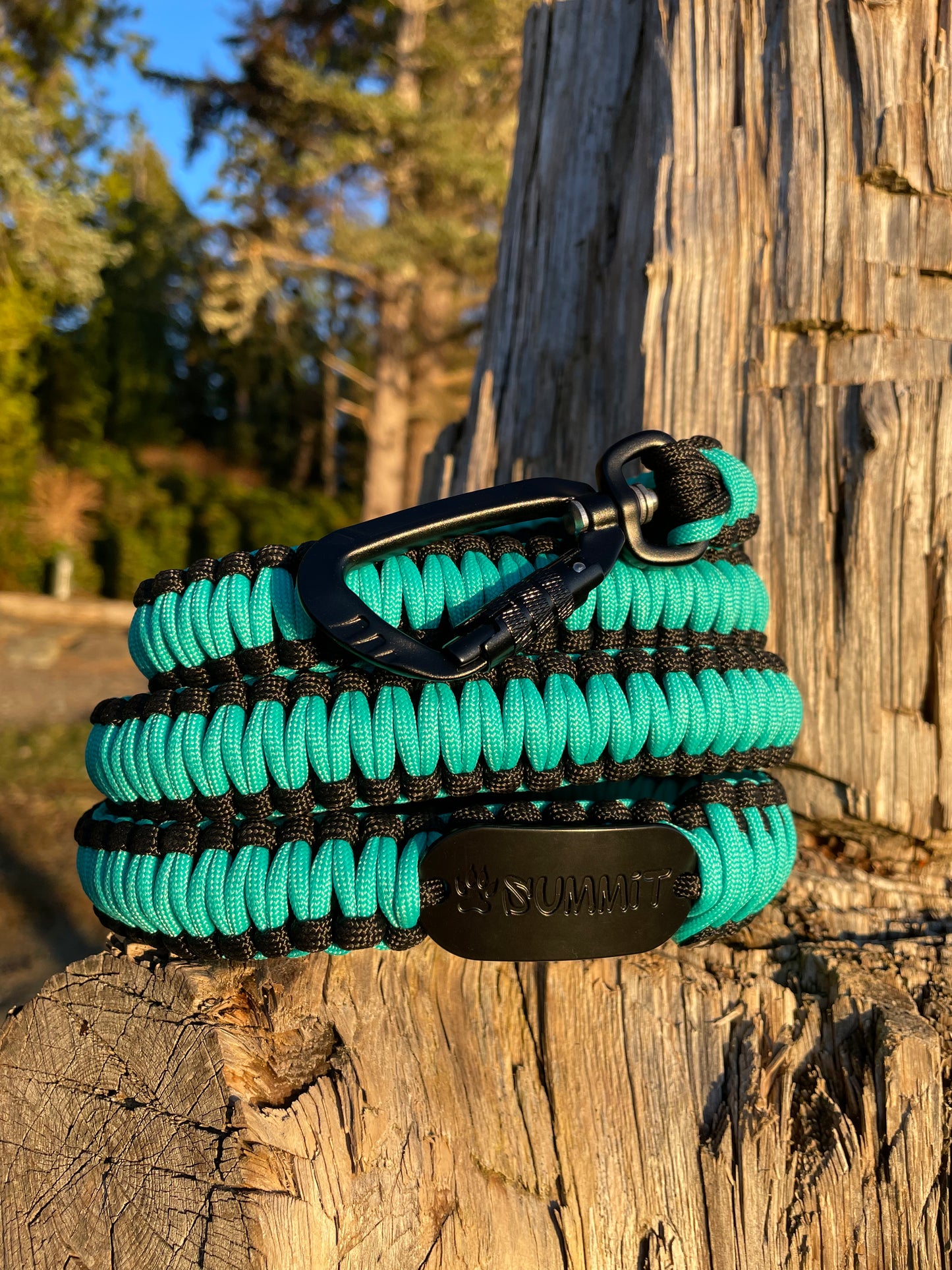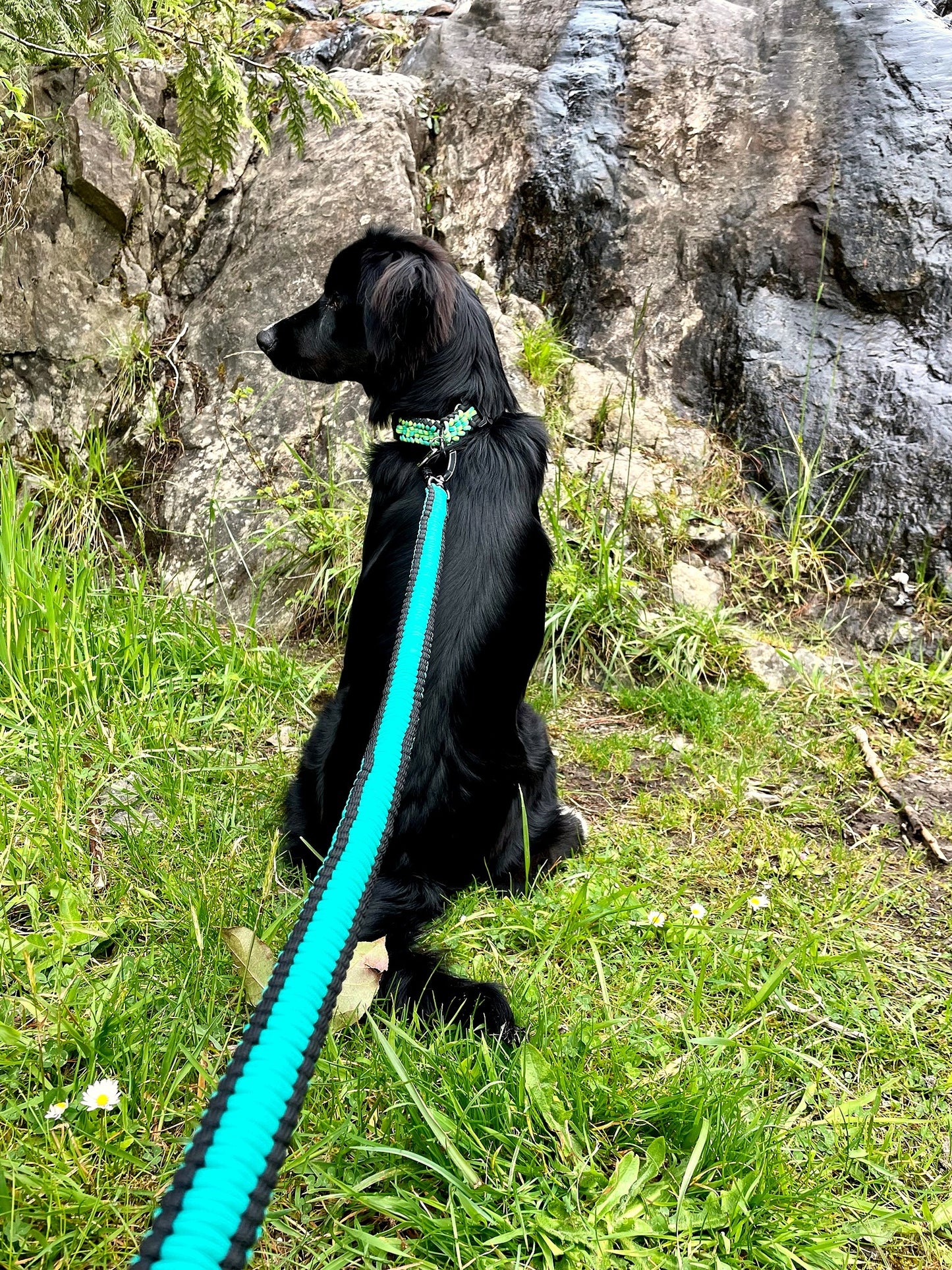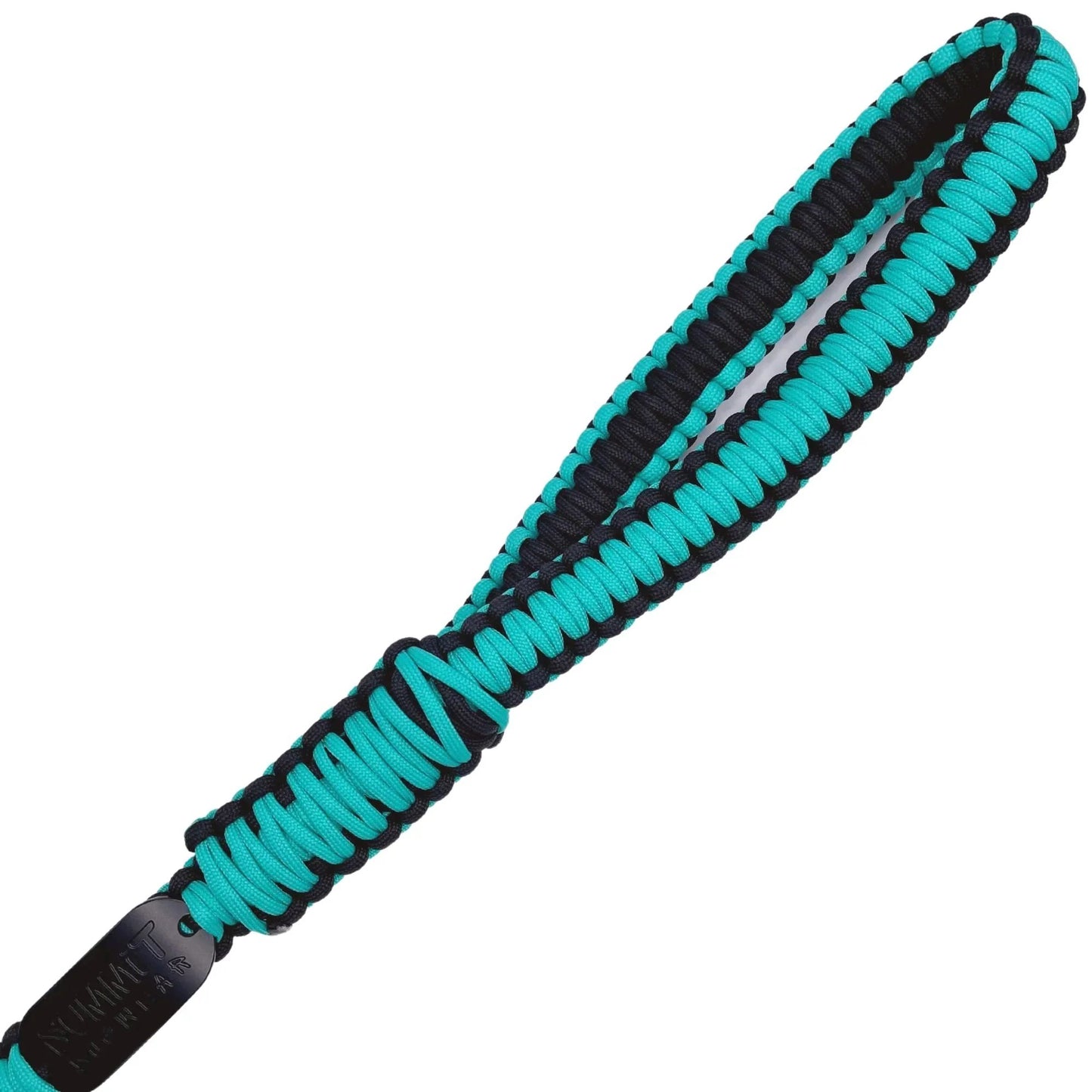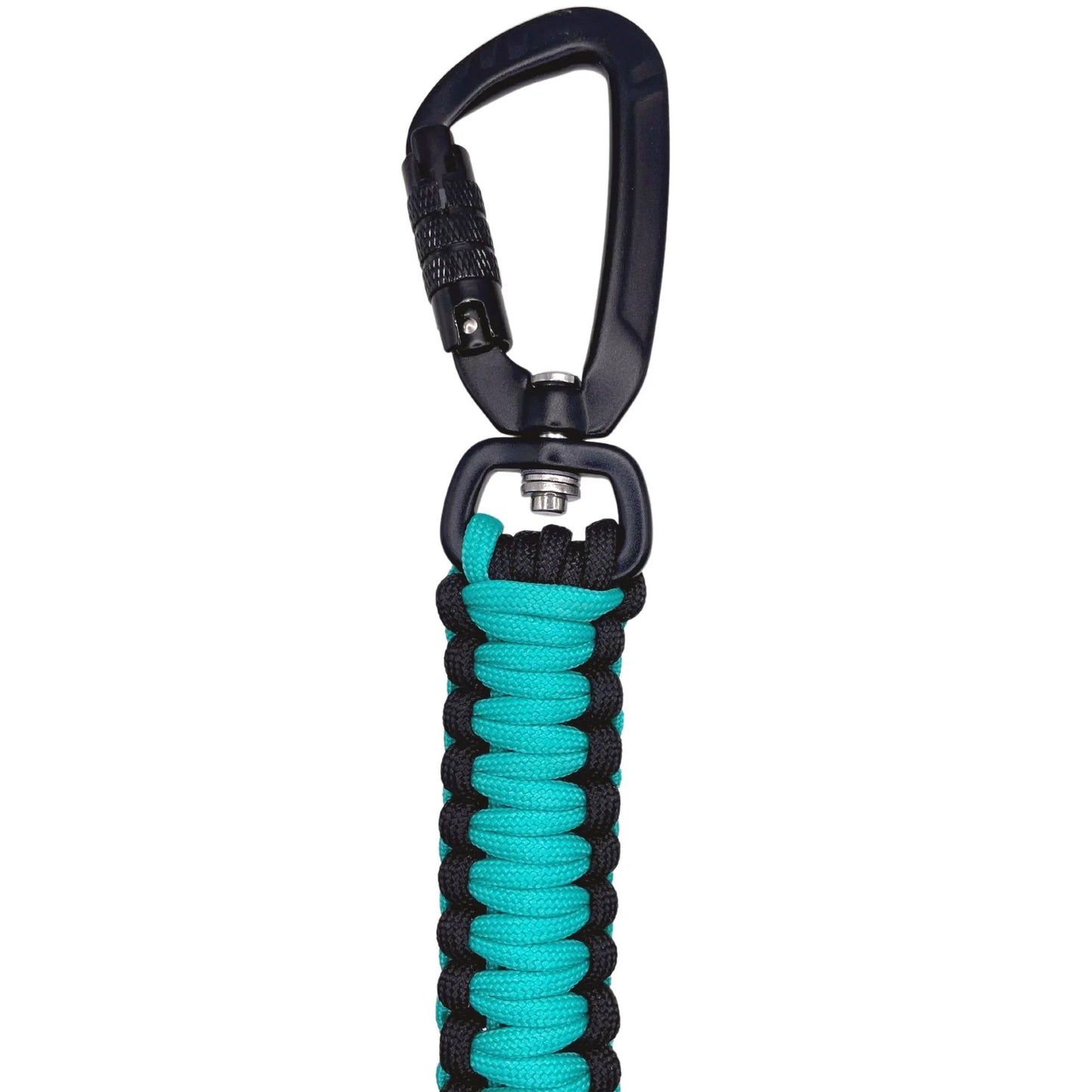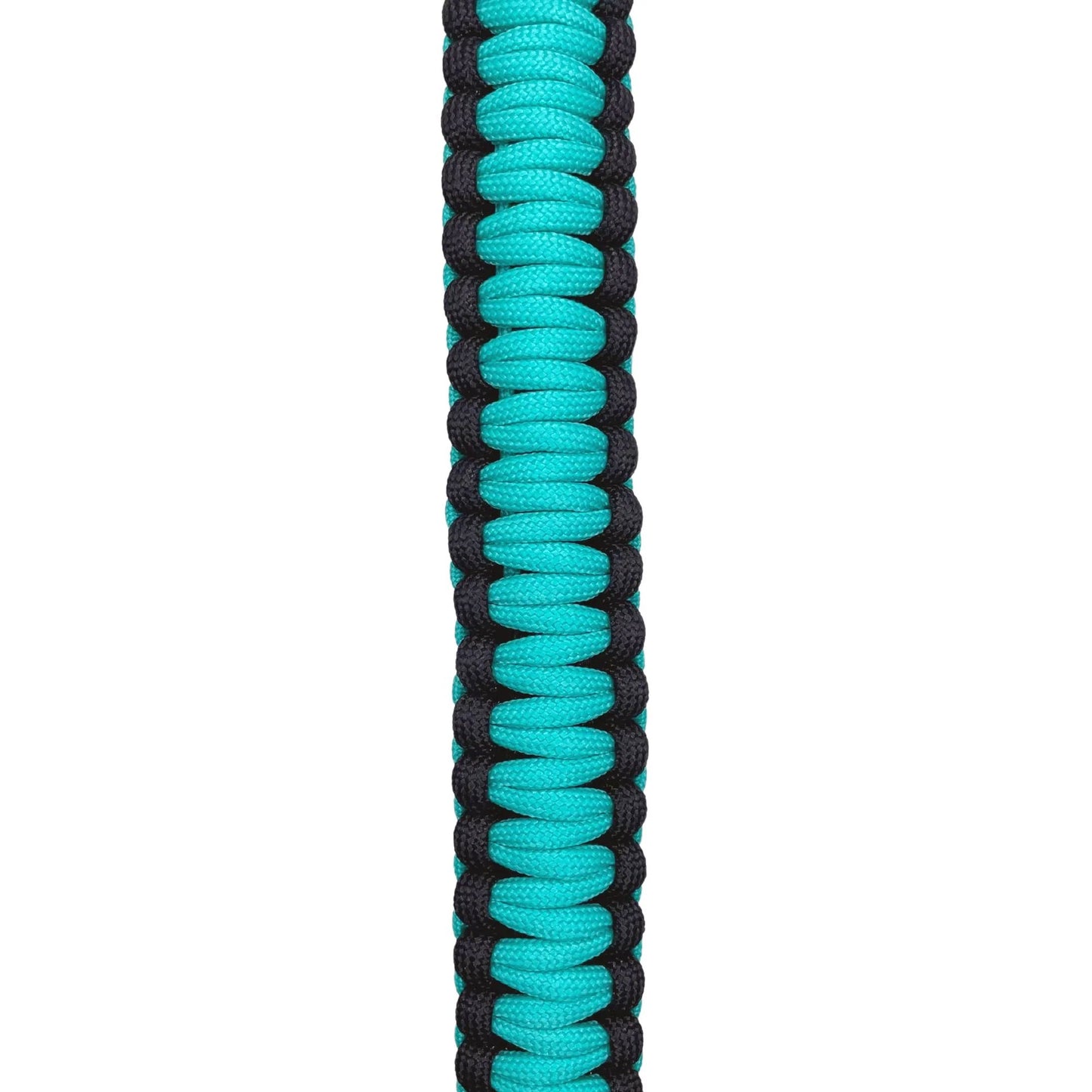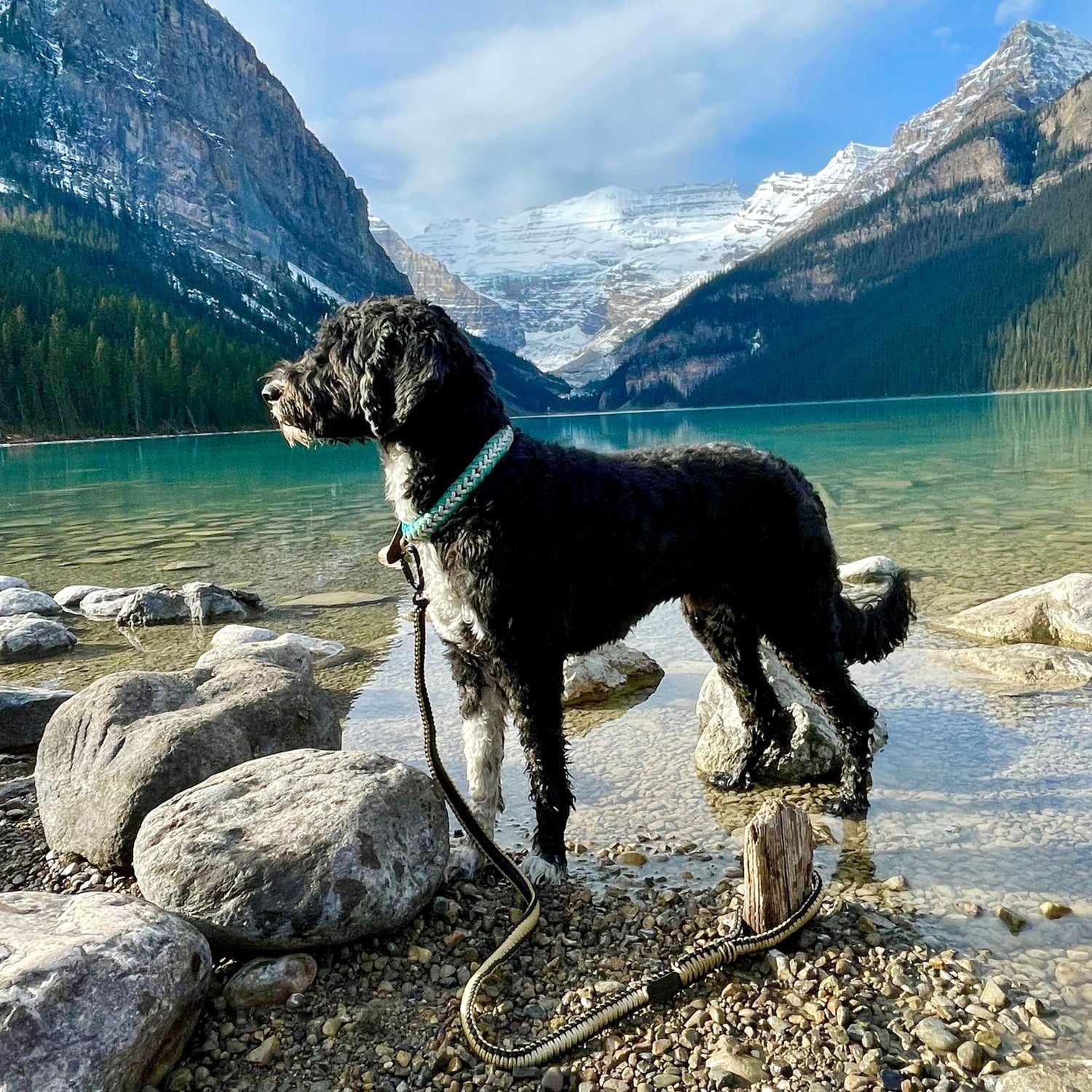 More than just dog gear.
Investing in premium gear can make all the difference when spending time with your furry companion. Attention to the finest details can greatly enhance your experience and encourage you to venture outside more often. At our company, we believe that staying connected to the natural world helps both us and our pups stay youthful and energetic. It is our responsibility to respect the environment by upcycling and recycling our products to reduce the environmental damage often associated with the pet industry. By doing so, our products can live a full-circle lifespan and honor the magic of the land.
7 Generation Sustainability

Our Mètis roots are deeply embedded in every aspect of our company, from our branding and products to our mission and origin. Our connection with the land and our relations is at the heart of all that we do. To honor this connection, we have adopted the concept of 7-generation sustainability, an age-old Haudenosaunee philosophy that emphasizes the importance of making decisions that will result in a sustainable world for seven generations to come. We are well aware of the pet industry's wasteful reputation, and we take this issue seriously.

Lifetime Warranty

We take great pride in the quality of our gear and stand behind it completely. If you ever encounter any issues with any of our products, please don't hesitate to contact us. We are committed to providing exceptional customer service and ensuring that you have complete peace of mind with your purchase. You can trust in both the quality of our gear and our dedication to customer satisfaction.

100% Satisfaction Gaurenteed

Our "Treat You Like Family" Policy is more than just a customer service policy – it's a commitment to providing every customer with the same level of care and attention that we would give to our own siblings and in-laws. If for any reason you are not completely satisfied with your experience, we are determined to make it right. We don't rely on robots or make you wait on hold – our dedicated team of caring humans is always ready to deliver on our promise of exceptional service.